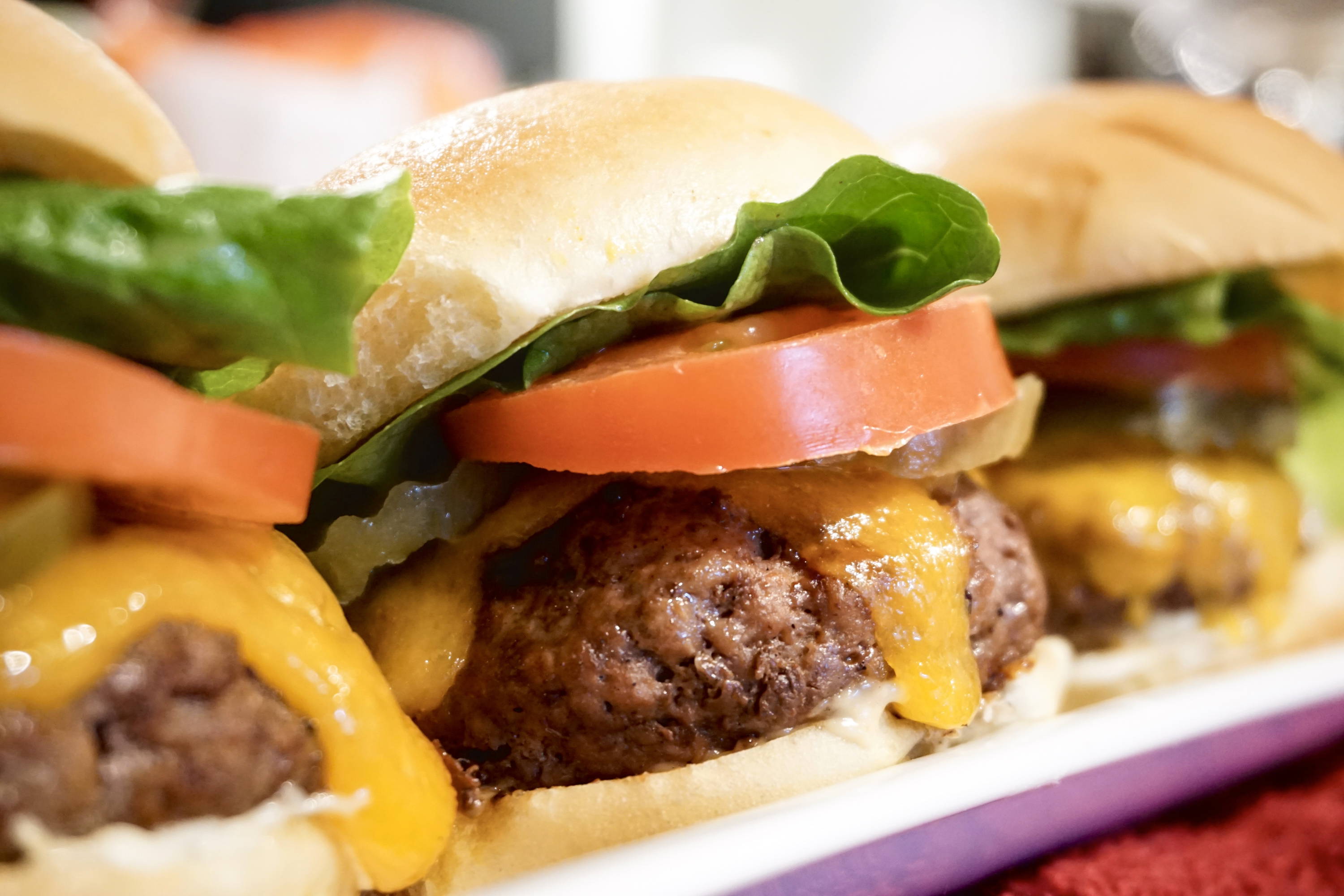 We're going to keep it traditional but still flavorful. You can't go wrong with these juicy, tender sirloin burgers. Perfect for any occasion... appetizers or your meal, these sliders are flavorful and pack a super punch.
What You'll Need:
Chef Curl Ardee's Seasonings (Mild Seasoning)

Ground Sirloin

Slider Buns

Mustard & Mayo

Lettuce

Cheddar Cheese

Tomato

Pickles
Season ground sirloin with Chef Curl Ardee's Mild Seasoning and cook slider patties on medium heat. Once burger is done cooking, melt cheddar cheese on sliders and garnish as desired with pickles, tomatoes, cheddar, lettuce, onion, and mustard and mayo!
Bon Appetit,
Chef Curl Ardee